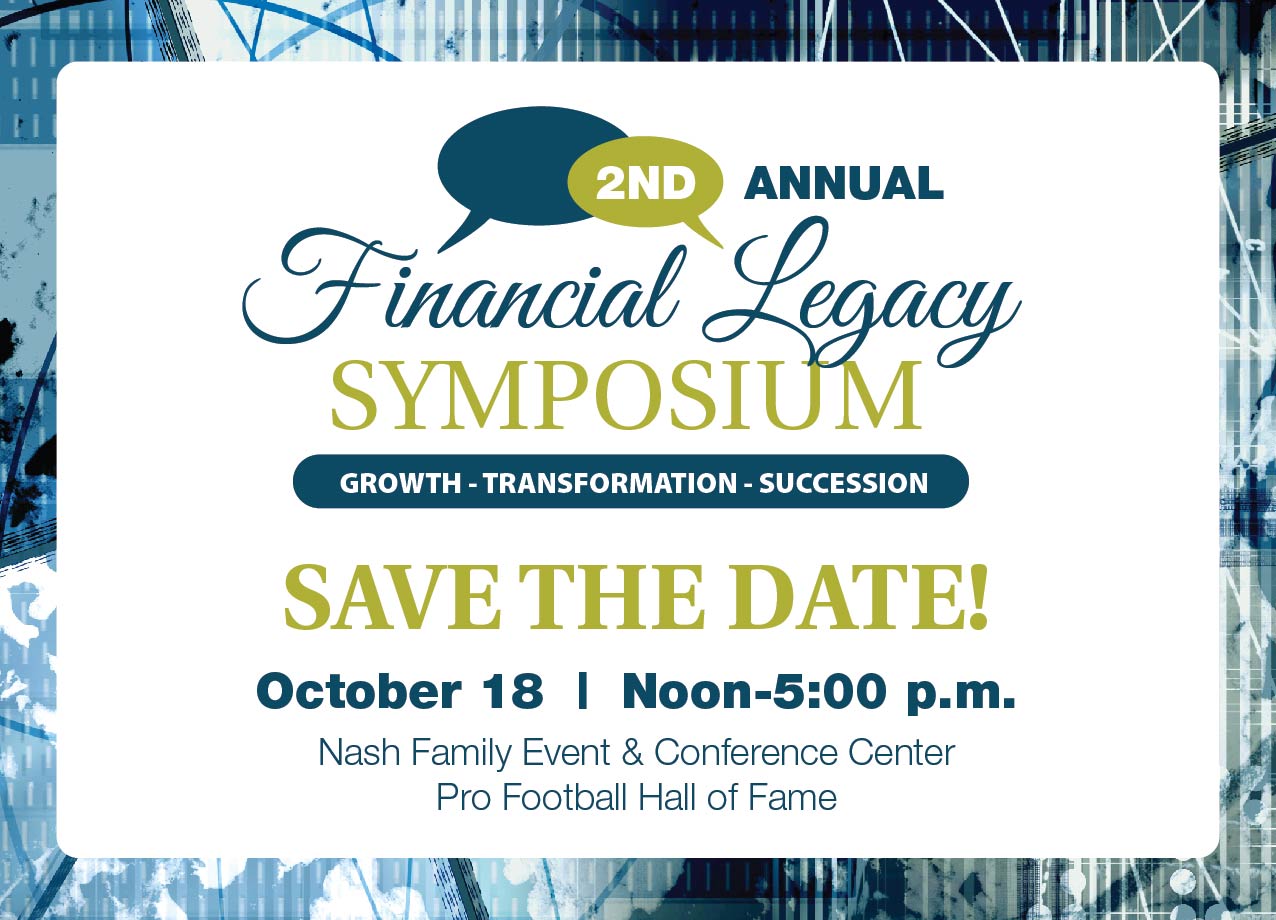 Tuesday, October 18, 2022 - 12:00pm
Nash Family Event & Conference Center
Pro Football Hall of Fame
The Canton Regional Chamber of Commerce and Beese Fulmer Private Wealth Management present the second annual Financial Legacy Symposium.

The next generation of multi-generational family businesses have unique opportunities and challenges ahead. Join leading local experts as they share common experiences and trending topics including Building a Family Legacy, Transformational Growth, and Passing the Family Torch.

Agenda and Speakers to be announced soon.